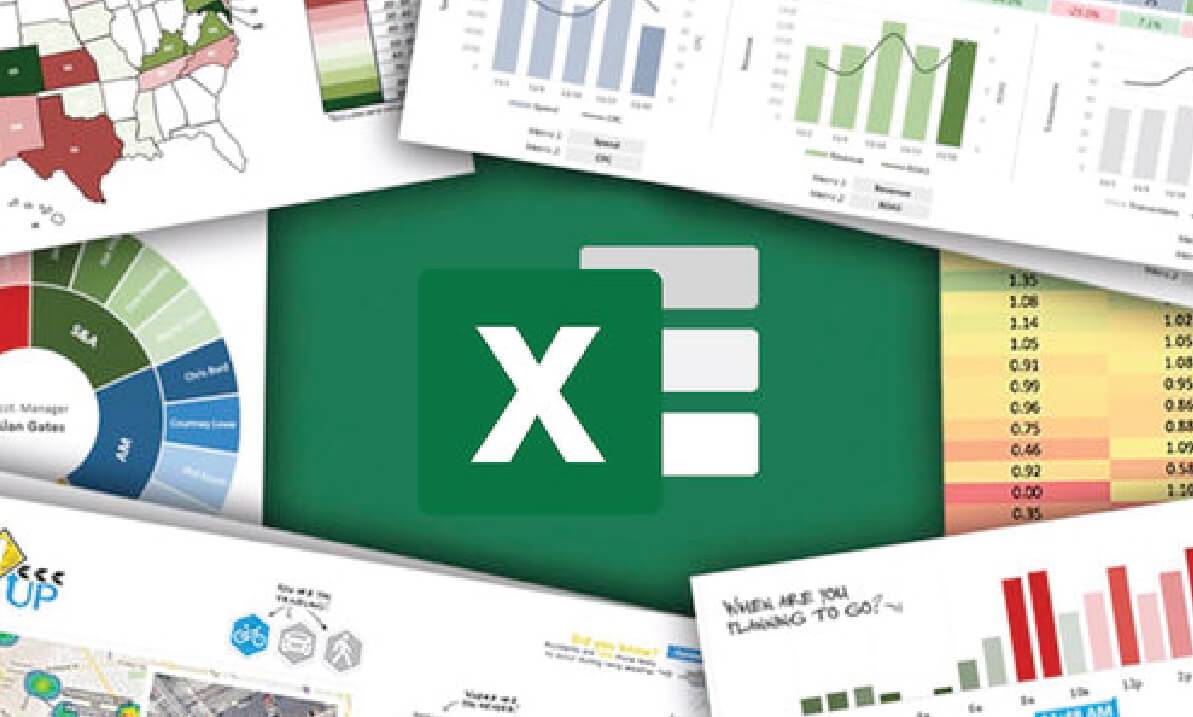 MS Excel Training in Dubai and Abu Dhabi give your hands on practice to optimize your daily work and present meaningful data. Intermediate MS Excel Training and advance excel training are the flagship courses Simfotix is offering in UAE including Dubai, Abu Dhabi, and entire GCC region actively in Oman and KSA.
Simfotix Master Trainer will help you understand how to work simultaneously on a spreadsheet, how to analyze data by using Vlookup and nested Vlookup functions. Also, the advance Excel training being offered in Dubai and Abu Dhabi offers you to learn how to make amazing use of Graphs, pivot table and power pivot tables.
In this Intermediate and advanced excel training abu dhabi, we also focus on designing formulas to manipulate, summarize and refine raw data, Troubleshooting and tracing formula errors.
Videos for Intermediate and Advance MS Excel Training: We also provide videos made by certified MS Excel Trainers which you can use for future reference. These videos will be given to all participants as a gift and they cover all levels of MS Excel Training.
Simfotix also provides One to One Excel Training in which participants can share their specific problems and get immediate solutions.
In-house Advance MS Excel Training is the most demanding session in which cost is less and quality is high due to customization of modules.
Advance Microsoft Excel course will also help to make Charts and Pivot Tables and then to connect them to the power point. You can link data from a saved Excel spreadsheet or copy cells from an Excel spreadsheet into your Microsoft PowerPoint presentation.
Simfotix has developed online excel test for the MS Excel which can be used to check the skill level for your team and allocate them for intermediate MS Excel and Advance MS Excel and Dashboard Reporting courses in Dubai.
Online Test for MS Excel Training : http://www.simfotix.com/test/
Overview
Microsoft Excel has always been a top recommended application for business users for making simple to complex calculations, data presentation, analysis and on top work efficiently and productively. We have seem business user going home late just because they don't know the right use of this useful program, you may work with little knowledge but true value comes when you work efficiently with maximum use of formulas, features and tricks in this wonderful application. Get ready to save your time and gain control over your financial, accounting, auditing, presentations and day to day data calculations, sorting, and storing work, by one of the most intelligent software application available in market.
Course Outline
Excel Ice Breaking Session
Ice breaking session to bring all participants on the same learning pace
Objective Setting for the course and participant expectations
Be Ready for quick questions and to learn daily use short cuts
Quick transfer of valuable knowledge to be used during the course
Summarizing & Consolidating Data
Working with Data Tables
Grouping & Creating Sub Totals
Formatting the Subtotal Rows
Adding and Copying with Subtotals
Consolidating Data from multiple sheet
Formulas & Powerful Functions
Relative & Absolute Cell Reference
Text Functions (Left, Upper, Concatenate , truncate and others)
Date Functions (Today, Now, sorting on dates, extracting Date & Time)
Using Array Formulas
The IF & NESTED IF function
Conditional & Logical Functions ( If, And, Or, and Not )
The ROUND, PMT function
Using Count IF , SUMIF , Count, CountA
Using Vlookup Functions
Advanced VLOOKUP Function
Using HLOOKUP Functions
Using MATCH and INDEX
Using the Offset Function
Charts, Graphs & Techniques
Recommended Charts
Trend lines
Sparkline's charts
Saving Custom Chart as Template
Formatting and Editing a series
Conditional Formatting – CF
Analyzing Data with CF
Hierarchy of CF rules
Create, Edit & Delete a CF rule
Use databars as a visual guide
Find duplicate values
Make a rule dependent on another cell
Highlight a row if it's within a range of dates
Highlight columns based on value of a cell
Security in Excel
Preventing Sheet from Deletion
Cell / Row / Column Level Security
Preventing your data from Copying
Preventing data selection
Formatting your Spreadsheet
Freezing row and column titles
Using auto format
Custom number formats
Conditional formatting
Using Paste Special
Pasting different types of information
Formatting and editing a series
Utilizing fill handle trick
Filter & Sorting
Extracting Unique Values with Filtering
Advance Filter on more than 1 Criteria
Sorting Data on different cell formats
Sorting data with Multiple Level Sorts
Data extraction by Sorting & Filter
Formula auditing
Precedents and dependents
Error checking
Watch a formula by using Watch Window
Evaluate a nested formula
Dynamic Table
Converting data into table
Automatic calculation in table
Converting table to normal range
Using table in Charts & Vlookup
List Management
Formatting data on Conditions
Highlight Duplicate & Unique Values
Formatting data using Data Bars & Icons
Clearing & Managing rules
Indirect & Flash Fill
Remove Duplicates
Data Analysis Using Pivots
Creating Pivot table & Analyzing data
Dynamic Pivot Table & Calculation
Calculating variances with pivot
Grouping data in pivot tables
Selecting elements of a pivot table
Making use of multiple data fields
Using grand totals and subtotals
Changing a pivot table's calculations
Macros
Recording Macros for Automating tasks
Creating Button to run a Macro
Macro with Keyboard & its benefit
Deleting Macros
Editing Macro Codes
Creating Global Macros
What will you get
Quality training is delivered by Microsoft Certified Trainer from the industry.
Participants get the easy to read and understand exercises specially designed for this course to take back for practice and future reference.
All formulas and functions from these files could be directly used at workplace.
Ability to ask questions on the spot and maximize your learning.
Solve your real time work problems and learn from one of the best GCC Trainer
Hands–On Training
Throughout this course, exercises provide you with experience applying Excel features, formulas and formatting. Hands-on exercises include:
Navigating the Excel interface for efficiency and speed
Formatting existing data for greater visual impact
Designing formulas to manipulate, summarize and refine raw data
Troubleshooting and tracing formula errors
Charting your data for clearer presentation
Linking worksheets with references
Course Facilitator
Ramzan Rajani
Microsoft Certified Trainer, Microsoft Office Specialist, ITIL Foundation
Mr. Ramzan Rajani carries more than 8 years of experience in the field of IT Training & Project Management. After getting a Diploma in Information Technology, he did his MBA with Dual specialization in IT and Project Management. He has experience of designing, managing & implementing large databases bearing very good understanding and extensive experience in Advance Excel, VBA – Macros, advance PowerPoint, Excel Dashboard, Access & MSP (Microsoft Project 2010). Many participants from large number of companies in GCC region have attended his programs as public and inhouse sessions. Some of these companies include: The Executive Council of Dubai, Ferrari World, General Civil Aviation Authority, Etisalat, National Bank of Fujairah, Roche Diagnostics, Abu Dhabi Finance, Thuraya, DEWA, Emirates Post, Dubai World, Majid Al Futtaim Group, RAK Cement, Tamkeen, Tawam Hospital, Imdaad Group, Wild Wadi, Al Etihad Credit Bureau, IFC (WorldBank Group), Emirates NBD, Sharjah Islamic Bank, RedBull, CareStream Health, Rotana, Funcity, Johnson & Johnson, Mastercard, Internet City, Manipal University , Dulsco, AstraZeneca (Pharma)…etc.
Abu Dhabi National Exhibition Centre
Since last two years My Company is working with Simfotix, and every time it is great learning experience. MS Excel is one of the most recommended Program with distinctive methodology and valuable deliverables.
Etisalat
A very good training by Simfotix on HRBP with their International Partner Human Capital Institute. We covered high level including strategy.
Dubai Islamic Bank
Great training course and materials. Super helpful to learn shortcuts and their best application. Thank you!
Imdaad Group
The in-house training met the desired objectives for improvement in the Finance function. Group work throughout the two days and team presentation on various analytics put thing in the focus learning direction. Good output Simfotix.
Finance House Abu Dhabi
Inhouse Training with Simfotix Training for Credit Transformation Program goes with a Wonderful learning experience of our Credit Risk Team. Looking forward to engage them in other upcoming training.
Abu Dhabi Terminals
A combination of learning and sharing through activities and self presentations. Learning Art of Public Speaking with Simfotix Training is truly a good experience.
Arab Bank, UAE
The session was engaging and informative. Overall program outcome is what we agreed and delivered to department.
Emirates Islamic Bank
Simfotix In-House training is well organized and our team learned lot of new things. We consider this as a value addition and meeting our objectives.
Ministry of Human Resources & Emiratization
A very good training we attended with Simfotix Training.
Al Ghurair Group
Easy way of transferring knowledge makes the learning more digestible. Great work Simfotix for the in-house session of Advance Excel.
MAF Carrefour International
Thank you Simfotix for a comprehensive and value training to our Saudi Arabia Finance Team. Case Study and exercises were the key element of this workshop. As Learning & Development we are satisfied to work with them in future.
DU Telecom
Selecting Simfotix as sour training and learning development supplier is a wonderful experience. They have done various inhouse programs. Their trainers carry in-depth knowledge and expertise and kept the participants well engaged.
The Executive Council of Dubai
Simfotix Trainer bear a Persuasive approach in training and the company is professional in the arrangement of training till end to make it a memorable experience. The In-house session and the follow-up session is excellent approach.
Department of Economic Development, Dubai
Excellent Training conducted by Simfotix Professional Development. The whole day was full of fun and learning in Advance MS Excel.
Course Materials
It is very important to analyze the need for Training along with the level of knowledge you require. This session give you a liberty to choose the modules you need, discuss it with the trainer how you want to be delivered, decide the place at your convenience and allocate number of hours to solve your problem. This does not include any development as a consulting but will include solution if you are facing a particular problem.